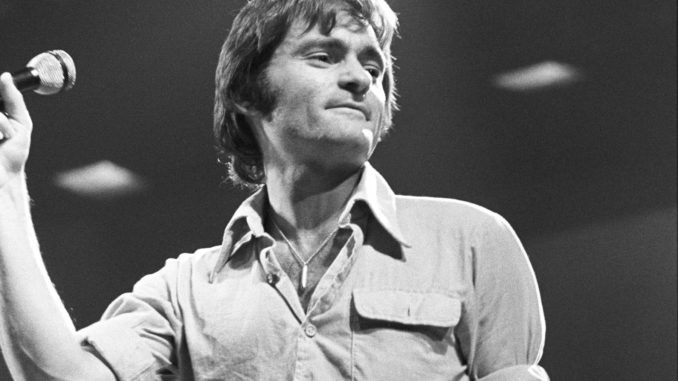 Jefferson Airplane vocalist-guitarist Marty Balin, who co-founded the San Francisco psychedelic rock band in 1965 and played a crucial role in the creation of all their 1960s albums, includingSurrealistic Pillow and Volunteers, died Thursday at the age of 76. Balin's rep confirmed the musician's death to Rolling Stone, though the cause of death is currently unknown.
"RIP Marty Balin, fellow bandmate and music traveler passed last night," Jefferson Airplane bassist Jack Casady said in a statement. "A great songwriter and singer who loved life and music. We shared some wonderful times together. We will all miss you!!!!"
"Marty and I were young together in a time that defined our lives," Jefferson Airplane guitarist Jorma Kaukonen wrote on his blog. "Had it not been for him, my life would have taken an alternate path I cannot imagine. He and Paul Kantner came together and like plutonium halves in a reactor started a chain reaction that still affects many of us today. It was a moment of powerful synchronicity. I was part of it to be sure, but I was not a prime mover. Marty always reached for the stars and he took us along with him."
Born Martyn Jerel Buchwald, Balin was a struggling folk guitarist on the San Francisco scene when he formed a band with Paul Kantner after meeting the 12-string guitarist at a hootenanny. They met up with guitarist Jorma Kaukonen, bassist Jack Casady, drummer Skip Spence and singer Signe Toly Anderson and cut their 1966 debut LP Jefferson Airplane Takes Off. They developed a strong following around the budding San Francisco rock scene, but became nationwide superstars in 1967 when Anderson left the group and was replaced by Grace Slick.
Balin co-wrote five songs on their breakthrough LP Surrealistic Pillow , including "Comin' Back to Me" and album opener "She Has Funny Cars," and his tenor voice became a key component of their signature sound. He played with the group at all of their most famous gigs, including the 1967 Human Be-In in San Francisco's Golden Gate Park, The Monterey Pop Festival, Woodstock and Altamont. At the latter gig, Balin was brutally beaten by the Hells Angels after he dove into the audience to help an audience member in distress. "I woke up with all these boot marks all over my body," he told Relix in 1993. "I just walked out there. I remember Jorma saying, 'Hey, you're a crazy son of a b***h.